Why start an SMS program?
Response rates for Text (SMS) Marketing have been proven to consistently outperform all other marketing media, some rates as high as 70%. WHY?
People who subscribe to your SMS Marketing program do so because they like your product.
These subscribers are asking you to provide them with your promotions. They want you to give them reasons for buying your product.
Offers that are sent to your SMS Marketing program subscribers are delivered in a timely fashion. No more receiving email coupons that have expired.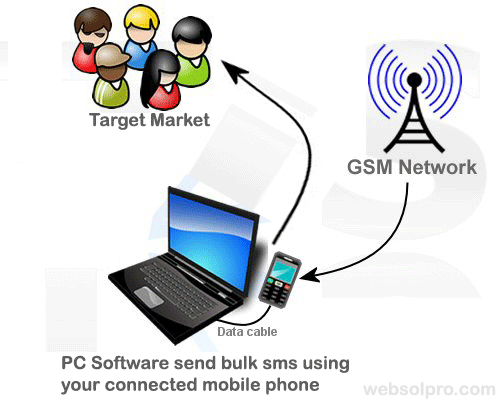 The Steps to Success
Just Order Us For Your SMS Marketing Campaign
Tell You Your SMS Text Which Will Explain Your Product Details To People
(We Will Send 1,0,000 SMS's To Mobile users In Pakistan)
Watch your sales increase
Itís that easy! You can use our TextSMS Service to send any promotional text sms marketing message, such as sms coupons, reminders, product specials, new product announcements, and store events.
Main SMS Target Area
Currently We Are Providing Our SMS Services In Pakistan and Our target Cities Are "Lahore", "GujranWala", "Sailkot",
Please Call +92-300-6561240 To Order For Your SMS Marketing Campaign