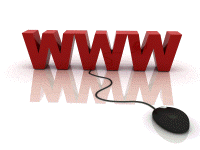 We can fulfill all of your web development requirements, from designing the visuals of your web site, upgrading your current web site, providing you with an easy to use content management system, domain names and hosting, right through to online video, blogging, copy writing and online marketing.

Content Management
One of the advantages of working with us is our modular web design method. You can start with our easy to use enable content management system as your base and expand the site as required. This means you get the design and functionality you need right now, while future proofing your web site with the option to add functionality as you go. And you're always in control of your web content.


Web site Upgrades

Whatever your upgrade requirements, our web team can develop a solution that will make sure your web site not only has the 'wow' factor but is able to accommodate the future demands of any modern business.


Custom Programming & Application Development

We've successfully developed a number of complex online applications and custom developments, including; a Ecommerce Web Development, Diamond Jewelry Catalogue, Social Networking Portal, Real Estate Portal, Dating Portal.
Please Visit Our Web Designing / Development Section For More Information